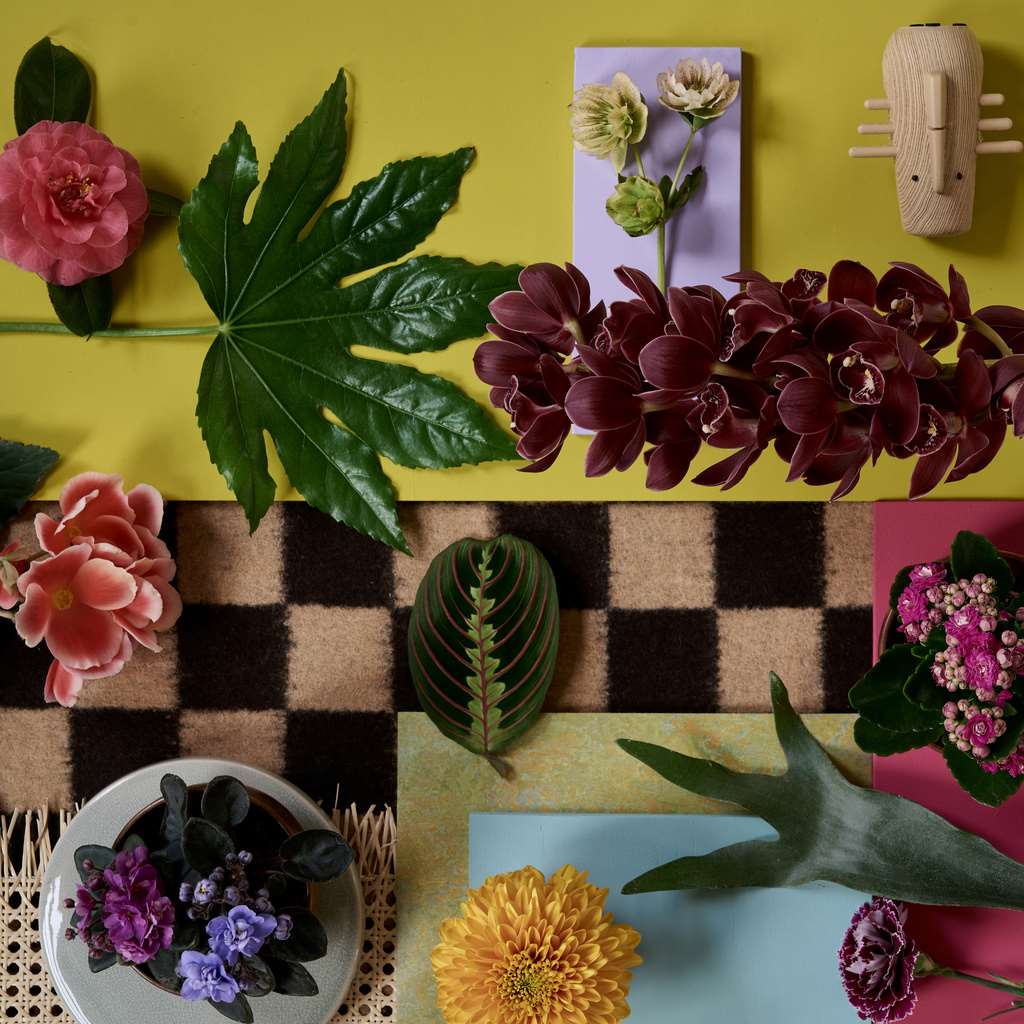 Traditional Sentiment style trend
Not everyone is desperate for change. More conservative people seek security in orthodox behaviour, control, and traditions. They have the feeling that they are being overlooked, and distrust novelty. Within this tendency it is important to restore trust and to ensure that the familiar, the local, and the trusted has a place in this changing world as well.
Traditional Sentiment in the interior
Interiors within this trend are warm, rich in colour, and nostalgic with a twist by mixing vintage and old. Retro and vintage style flowering plants are a hit in this trend, and so are plant collections of different cultivars within a single species. Bouquets are also subtly arranged with a lot of attention and appreciation for each individual product.
Traditional Sentiment in the outdoor space
In the garden we find refuge with plants, shrubs and trees, and cosy seating. There are unusual plants, and you find fruit and vegetables in the kitchen garden. Traditional and romantic roses, particularly climbing roses, combine harmoniously with low-growing fruit trees.
Product ingredients for the trend
Traditional shapes are given an update, made sleeker or enlarged. In terms of patterns, we see variants of (squared) checks taking on a new form. Materials used are ceramics, coloured cut glass, velvet, wool, cane webbing, dark woods, natural stone, and marble.
Traditional Sentiment colour palette
The colour palette within this style trend consists of soft faded pastel shades like nude, lilac and pink. Set against that are rich and dark colours with a reassuring feel, like claret, ochre and olive green. This creates a surprising combination of familiar and innovative elements.
Want to find out more?
Read more about the other three 2022 Horticulture Sector Trends: Fresh Start, Bright and Breezy and Wellness Bubble. For more information please contact Isabel Groot, Campaign Manager, at igroot@bloemenbureauholland.nl.
Sie sind nur einen Schritt von unseren täglich frischen Blumen entfernt.